PhD fellows Corina Balaban and Sina Westa submit their theses
UNIKE fellows Corina and Sina have recently submitted and will soon be defending their theses.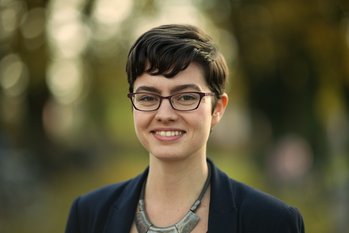 Corina Balaban has been doing her UNIKE PhD at the Danish School of Education (DPU) at Aarhus University, Denmark, on the topic of doctoral education. Her comparative study analysed two of the most influential models of doctoral education worldwide: the IGERT programme in the US and the ITN programme in the EU. She submitted her thesis in March this year and will be defending it at Aarhus University at the end of June.
Read more about Corina Balaban and her research.
Sina Westa, who has been enrolled as a UNIKE PhD fellow at the University of Ljuljana, Slovenia, studied academic freedom in teaching in higher education. Sina will also be defending her thesis at the University of Ljubljana in the near future.